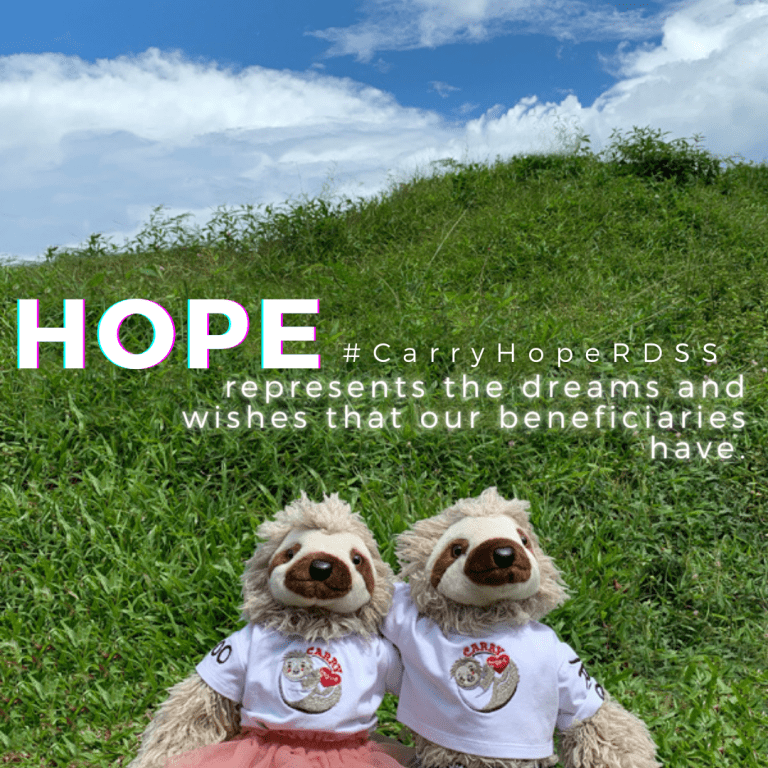 "Hope", is Carry Hope's dear sloth mascot, who represents the many dreams and wishes that our beneficiaries with a rare condition have. Carrying "Hope" is akin to carrying the beneficiaries' hopes with us. 
Show our support for rare patients. Carry our "Hope" for the 150 (and still growing) beneficiaries and families in the Rare Disorders Society Singapore. Be an ambassador today to help us raise the awareness for the RARE!
7.7km Challenge is back!
Shout out to your family, friends and business associates to support you in the fundraising!
We have officially flagged off on International Rare Disease Day, 28 February 2022! Fundraising campaign will end on 30 April 2022.